Strategy
Implementation
Results
Successful businesses and organizations plan success, and Frederick Mountain Group (FMG) helps you plan your success. Unlike other consultants, we are not going to dictate what your success should look like. We want to know with specificity what success looks like for your business or organization. How much additional revenue do you want to generate, by when? How much money raised? How many new clients? How will your team measure the success of our engagement?
Through our customized goal setting and metric setting, we learn what success means for your business or organization. You receive a detailed roadmap for success that you and your team can implement, or you can engage our services and we can work directly with your team to implement your success strategy.
We've helped a number of clients from start-ups to generational businesses. Take a look at how we've built success plans with incredible results.
What does success mean for your business or organization?
No two businesses or organizations are alike. We are focused on helping you grow on your terms. We need to understand how you are defining and measuring success. Is it more revenue? Client satisfaction? A fundraising goal? More time and less chaos within your organization? We help you define that success and put metrics and a timeline around that success.
Where is your business or organization today?
The next step in the process is getting a clear understanding of where you are today relative to the success you want. What we design for your success roadmap is based on the space between where you are today and where you want to be, and when.
The FMG Solution
Knowing where you are and where you want to be, we build a roadmap for reaching your success on your timeline. FMG provides implementation resources around marketing and communications, sales, and people management systems.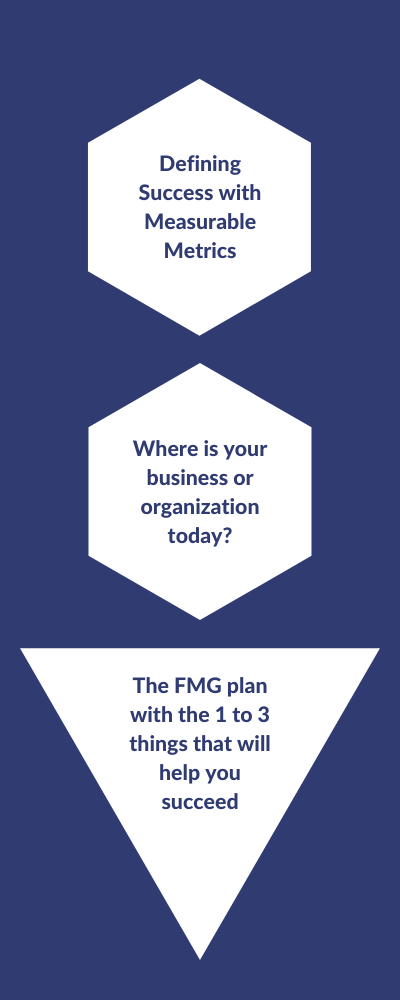 Our Services
Public Relations & Communication
360 Marketing Process
Go-Start Process
Financial Benchmarking
Mission, Vision, Values
Employee Handbooks

Systems Creation for Organizations

Organization Charts

Job Descriptions

Employee Manuals
Fundraising and Development
Customer Focused Sales
Customer Relationship Management Software Integration
Customer Identification
360-Degree Marketing Program
Marketing is about creating a simple message and repeating that message across the platforms that are most used by your core audience. Most companies sell you on one or two marketing tools, we have learned that bringing tools together and coordinating messaging across all those tools is more effective. 
The heart of the 360 marketing plan is picking no more than 5 goods or services and promoting them across all the channels in the marketing ecosystem.  The 360- Degree Marketing program incorporates contemporary marketing tools that "talk" to each other and amplify your message. This system works whether you have a $100,000 monthly budget, or a $1000 monthly budget.
Simplifying your message, repeating that message across all the marketing platforms your customers use regularly.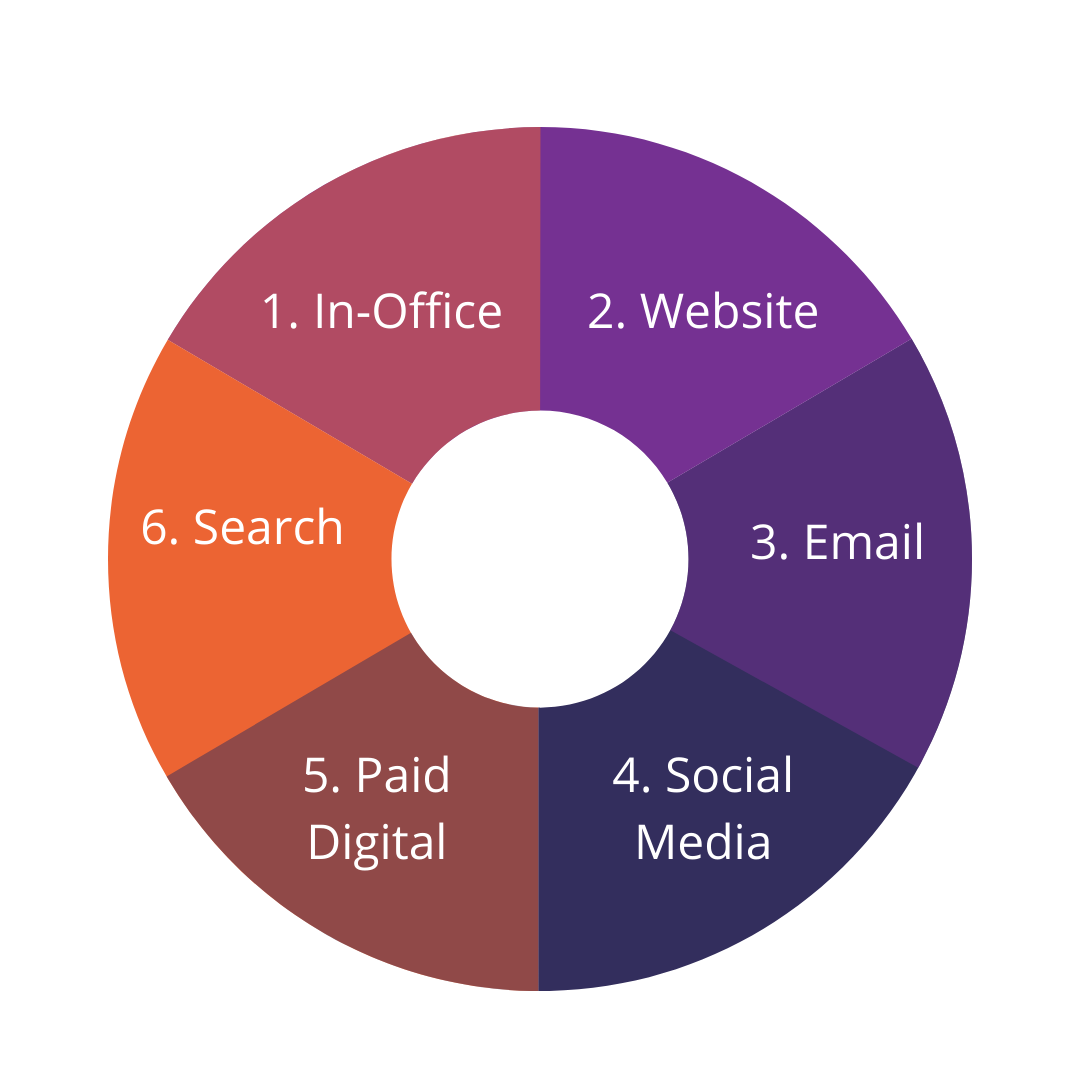 Website Design & Management

Website Content Creation – Blogs & Articles

Social Media Marketing
Email Marketing
Search Engine Advertising (Google Ads)

Social Media Ads (Meta – Facebook Business Manager)

Print Marketing

Graphic Design

Copywriting 

Marketing Analytics Reporting