We are results-oriented. What sets FMG apart from other consulting companies is our customizable approach to business and organizational growth. Our strength is our ability to quickly assess the position of a company/organization and identify the 1 to 3 things that will move the business forward quickly. Before we can provide direct services like marketing or people management, we have to know what the company actually needs and how the company/organization will define success at the completion of our work. Our direct services are based on our finding that our work would have the desired outcome based on your company or organization's stated goals. People will often ask if we are a marketing company or a communications company. What we are is a company that knows how to help other companies and organizations grow.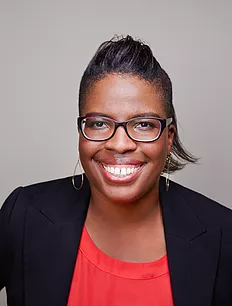 Jennifer Ford
Founder and President
Jennifer Ford has spent over 20 years working with businesses and non-profits to help get these organizations back on track and profitable. She founded Frederick Mountain Group in September 2011 to bring small and mid-sized businesses and organizations the strategy and implementation tools to grow. She has a bachelor's degree from Georgetown University and a J.D. from the University of Colorado. Mrs. Ford was a wilderness guide for seven years in Montana, Wyoming, Utah and Idaho.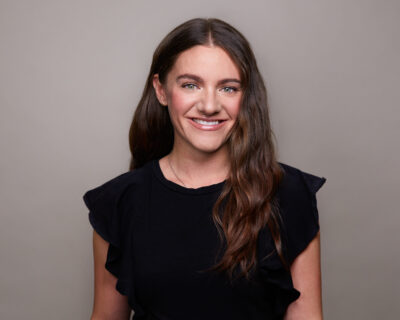 Lindsay Larson
Operations and Marketing Director
As the Director of Marketing and Operations, Lindsay is responsible for making sure that we deliver excellent services to our clients every day. Lindsay joined the FMG team in 2018 and holds a B.F.A. from the University of Wyoming. In addition to managing the FMG Team, Lindsay works directly with clients around the country. She has led teams to a variety of successes over the last four years, including a 46% increase in membership for a national 501(c)3 organization and doubling revenue for a retail company in the ecommerce space. With an eye for detail and a history of building creative solutions, she looks forward to working with you and helping your business succeed.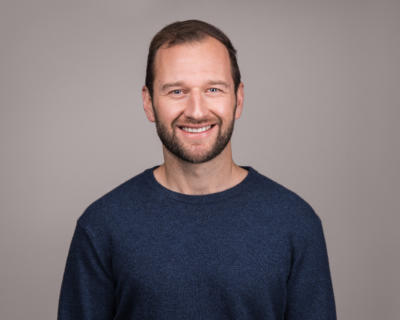 Hunter Swanson
Digital Marketing Director
Hunter Swanson is the Digital Marketing Director at Frederick Mountain Group. He graduated from The University of Denver with a Bachelor of Science in Business Administration. As the Digital Marketing Director, Hunter oversees Digital Advertising and Data Analytics across Google, Meta, and other top SaaS platforms. He creates and delivers campaigns that engage and convert audiences while using data to understand what is driving consumer behavior. Through digital ads alone, Hunter was able to increase actual patient volume by nearly 11% in less than one year, accounting for over $275K in revenue. Leveraging digital tools, Hunter has been able to increase revenue, drive conversions, and generate a positive ROI for a dynamic group of clients including everything from small businesses to publicly traded companies.
Emily Coleman
Content Creation and Client Relationship Manager
Emily Coleman is a Content Creation Manager and Client Relationship Manager with FMG. She graduated from Green Mountain College with a degree in Environmental Studies and Adventure Education. Her professional experience includes running successful marketing campaigns in digital and print. These successes include growing revenue at a regional whiskey and music festival by 281% in two years and increasing donations for a statewide nonprofit by 200% compared to the previous year. Emily Coleman is a New Jersey transplant that has spent the last several years happily settling into her Jackson Hole life. She has an eclectic background that lends to her perspective and ability to be adaptable and creative in and out of the office. Sharing her creative vision with you is her favorite part of every day. When she's not in the office, you can find Emily exploring her big, beautiful backyard on bike, boat, or skis!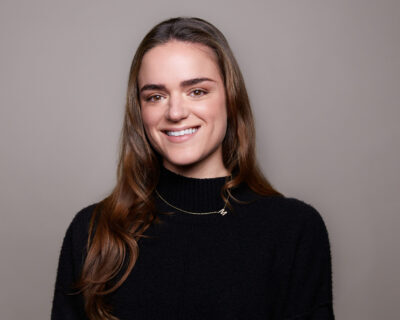 Maggie Coleman
Digital Ads Manager
As one of our Digital Ads Managers, Maggie Coleman helps connect your organization to the world, digitally. Maggie Coleman joined the FMG team in June of 2021. She has a wide variety of work experience across different industries, and her entrepreneurial spirit is what led her to FMG. Maggie graduated from Montclair State University with a degree in Psychology. Shortly after graduating, she moved to Jackson to work for a nonprofit assisting adults with disabilities. Since joining FMG, Maggie has taken on the responsibility of monitoring and reporting on over 40 campaigns with $20K in monthly ad spend. Her early successes include a digital ad campaign for a Ski Lodge in Northern California that resulted in a 95% occupancy rate. She also executed a successful campaign for a pediatrician with two practice locations, completely filling provider schedules for over 6 months. Maggie brings experience building, maintaining, and running successful digital marketing campaigns, and is excited to help your business grow.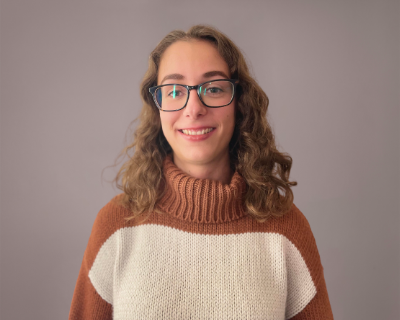 Haleigh Dunk
Executive Assistant
Haleigh grew up on the Northern California coast where she spent her time at the beach and hiking in the redwoods. During and after graduating from Lewis & Clark College with a Bachelor's degree in Biology, she worked a range of fieldwork, laboratory, and customer-focused jobs. Several years of seasonal positions in Grand Teton National Park and Jackson led Haleigh to FMG. Haleigh has helped facilitate the growth of the organization, which has doubled in size since 2020. She is responsible for a weekly internal report on team performance across the entire client base. Additionaly, she supports the digital advertising divison which manages $250,000 in advertising spend. She is excited to provide additional organization, communication, and clarity to support the FMG team and clients.